"It is not your net worth that matters, but your network that counts." – Tahir Javed

CEO & PRESIDENT | RICELAND HEALTHCARE | TX
CEO & President of Riceland Healthcare which is the fastest growing Healthcare group in Southeast TX. He owns a hospital named Riceland Medical Center in Winnie, TX, which has a critical access designation and has been serving the local community for over half a century. · Owner of a Hospice Care facility in Beaumont, Surgery Center, Imaging facilities, Behavioral Health, Home Health, Rural Health Clinics, diagnostic labs, and various other facilities under the name of Riceland.

CEO & PRESIDENT | STARCO IMPEX | BEAUMONT/PORT ARTHUR, TX
Under the Starco Impex Inc. name, Tahir Javed's business has become one of the largest distributors in the US. Its client base includes giants such as Sam's Club, Core-mark, and McLane. Its business has expanded into direct selling to major retailers like Wal-Mart, Circle K, Pantry, 7-11, Flying J Truck Stops, Restaurant Depot, Cash Magic Casinos, and Vitamin Shoppe. · The corporation has warehouses in multiple cities and within six states in the U.S.A. The distribution operations began exporting internationally to companies such as Johnson & Johnson, Clorox, and Colgate Palmolive. Mr. Javed's company has approximately 35 of its own brands which are recognized nationally and sold in major multinational chain stores. He also manufactures brands for other companies, especially in the beverage category. · In addition to this, Muhammad Tahir Javed also has a management team in China that overlooks the contracted electronic vapor and cell phone accessories manufacturing facility.

CEO | PARABOLIC TECHNOLOGY INDUSTRIES, LLC | TEXAS
Texas corporation that was formed to be a special purpose vehicle for the purpose of conducting parabolic mirror turbine projects in nations with a high index of sunlight and a low index for cloudiness. PTI is the successor to Global Turbine Power Sources, Inc. which was formed in 2010 by a team of engineering, project construction, and legal professionals to engineer, procure, and construct traditional gas-fired power plants throughout the world. Their current project is a $1.2 Billion project with the Republic of Guinea.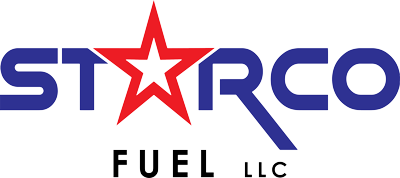 CEO & PRESIDENT | STARCO FUEL, LLC| BEAUMONT/PORT ARTHUR, TX
Starco Fuel is a privately owned company, that was established in 2012. The company headquarters is located in Southeast Texas. Our global and evolving distribution network allows our products to ship worldwide. All necessary measures have been taken for our products to comply with FDA guidelines, as well as organizations such as PETA. We work with cutting-edge extraction facilities, proprietary formulations, and manufacturing plants. Our primary focus is to ensure that only the safest and highest-quality products reach the hands of our business partners and consumers. Starco Fuel LLC has a diverse team with over 80 years of combined experience in gas, entrepreneurship, management, legislation, and distribution industries. Overall, the net worth of the partners' work experience surpasses $1 billion. Everyone brings unique qualities to the company.

CEO & PRESIDENT |CPH DISTRIBUTORS LLC | LAS VEGAS, NV
Colorado Pure Hemp is a Hemp and CBD manufacturing company out of Las Vegas, NV, supplying Hemp and CBD products nationwide. The Hemp Cigarette (Colorado Pure Hemp) is being sold in national Chains.
FOUNDER & CEO | USA MILLENNIUM LP. | BEAUMONT/PORT ARTHUR, TX
Under USA Millennium, Tahir Javed imports and manufactures different brands in the US market, some of which are Cellex cell phone accessories, Millennium Smoke Electronic Cigarettes, Millennium Cigarillos, etc.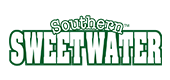 FOUNDER & CEO | SOUTHERN SWEETWATER | BEAUMONT/PORT ARTHUR, TX
Southern Sweetwater is a beverage product launched to provide exceptional flavor to people on the go. It is one of the most popular drinks on convenience store shelves in the US market. A unique combination of affordability and good flavor made to tempt the taste buds. The team at Southern Sweetwater has put a lot of research and marketing behind this product to ensure it meets customer needs.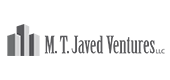 CEO | MT JAVED VENTURES LLC. | SOUTHEAST TX
Under MT JAVED VENTURES LLC., Tahir Javed and his partners conduct his real estate business in the state of TX.